Have you ever rented a property only to find it in disrepair? If so, you may be eligible for compensation. The process of filing for housing disrepair claims can be complex and intimidating, but it doesn't have to be. In this blog post, we'll discuss what housing disrepair is, why landlords are responsible for disrepair, and how to file a claim against them. We'll also give you insight into the rights of tenants when it comes to repair issues and how to negotiate with your landlord if things don't go as planned.
How do I make a disrepair claim?
If your property is in a state of disrepair and you believe your landlord is responsible for repairing it, you can make a claim for housing disrepair.
To make a claim, you will need to gather evidence of the disrepair, including photos, witness statements, and any reports from experts such as surveyors or building inspectors. You will also need to show that you have contacted your landlord about the issue and given them a reasonable amount of time to carry out repairs.
If your landlord has failed to carry out repairs or has only carried out inadequate repairs, you can make a claim for compensation. This can include damages for the cost of carrying out repairs yourself, loss of use of the property, and other consequential losses such as stress and anxiety caused by living in poor conditions.
You should always seek legal advice before making a claim for housing disrepair, as the process can be complex. A lawyer will be able to assess your case and give you guidance on the best course of action.
What is housing disrepair in the UK?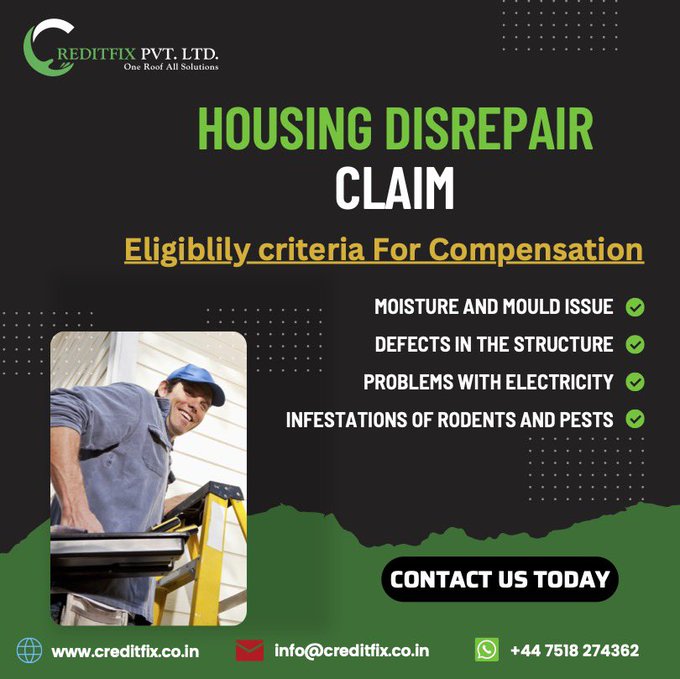 In the United Kingdom, housing disrepair is defined as any problem with a property that makes it unsafe or difficult to live in. This can include anything from mold and dampness to structural issues and electrical problems. If you are renting a property and it is in disrepair, you have the right to have the repairs made at the landlord's expense. In some cases, you may even be able to claim compensation for the inconvenience caused by the disrepair.
If you think your rental property is in disrepair, the first step is to notify your landlord in writing. It is important to keep a copy of this letter as well as any correspondence with your landlord about the issue. Once you have notified your landlord, they have a legal responsibility to carry out repairs within a reasonable time frame. If they do not do so, you can contact your local authority's environmental health department or take legal action against your landlord.
If you are considering taking legal action against your landlord, it is important to seek professional advice first. A solicitor or Citizens Advice Bureau can help you understand your rights and options.
How much compensation can you get for housing disrepair?
It depends on the severity of the disrepair and how long it has been going on for. If the disrepair is affecting your health or making your home unsafe, you may be able to claim alternative accommodation while the repairs are being carried out. You can also claim for any other reasonable expenses caused by the disrepair, such as storage fees if you have had to move out of your home while repairs are being carried out.